Welcome
As a nation-wide event, open exclusively to the electronic security and life safety industry, the entire ESX Program is designed to allow passionate professionals the ability to learn more, share more, and interact more than ever before. And this show delivers in BIG ways.
Education
Events & Experiences
Expo
Not-For-Profit
EDUCATION
For those new to ESX, there is no doubt you will be energized by its educational program delivering best practices and new concepts to help run, grow, maximize your business — and rethink the future. The peer-to-peer driven seminars are boasted as one of the strongest educational opportunities in the market.
With an attendee base of decision makers from within the industry, collaboration is sparked within interactive sessions focusing on co-creation, innovation and brainstorming new business approaches. You'll return to the office with actionable advice.
EVENTS AND EXPERIENCES
ESX's Main Stage events host a lineup of featured speakers, touching on topics like fearless leadership and innovation, futuristic views of the industry, public safety alliances and more. Enjoy keynote presentations, live interview-style panel sessions, interactive presentations and more.
ESX organizes cocktail receptions, casual pub crawls, award ceremonies and more to take networking to the next level. The ESX Community is a group of passionate professionals who share, learn and brainstorm each year to elevate their game both personally and professionally.
To create, support and energize this community, ESX focuses on quality engagements and creative ways to interact and break the ice.
This kind of network can mean so much more than an event a few days. It is undoubtedly the most powerful ingredient of the show.
EXPO
This isn't a
badge scan and go
expo. Each year, the ESX Expo aims to be large enough to see new products and services in all relevant categories, but intimate enough to have QUALITY CONVERSATIONS.
Since the show is open exclusively to the electronic security and life safety professionals, exhibitors are able to better target their conversations. Here, you won't just hear rattled off product features. Come prepared to tap exhibitors for advice on marketing, sales, installation training, merchandising and more.
All Profits are reinvested into the industry
ESX is owned by the industry's leading professional associations. All profits made from the show are reinvested into programs and activities that help grow the industry.
Established in 1948, ESA is the largest trade association representing the electronic life safety and security industry. Member companies install, integrate and monitor intrusion and fire detection, video surveillance and electronic access control systems for commercial, residential, industrial and governmental clients. In cooperation with an alliance of chartered chapters, ESA provides technical and management training, government advocacy and delivers information, advice, tools, and services that members use to grow their businesses and prosper.
WWW.ESAWEB.ORG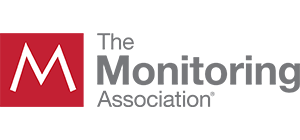 The Monitoring Association (TMA), formerly the Central Station Alarm Association (CSAA), is an internationally-recognized non-profit trade association that represents professional monitoring companies, including those listed by a TMA-approved Nationally Recognized Testing Laboratory, such as FM Global, Intertek/ETL or UL. Incorporated in 1950, TMA is legally entitled to represent its members before Congress and regulatory agencies on the local, state and federal levels, and other authorities having jurisdiction (AHJs) over the industry. TMA's mission is to advance the professional monitoring industry through education, advocacy, and public safety relationships. For more information, contact Elizabeth Lasko at TMA, 703-242-4670 x16.
WWW.TMA.US
Testimonials
"ESX is the best way in the industry to network with peers to grow your business."
— Jamie Vos | Security Solutions NW | WA
"ESX is the best show in the security industry to learn new ways to grow my business and to network with people who are very knowledgeable and passionate about what we do."
— Jacob Engel | Strauss Security Solutions | IA
"I was challenged to think outside the box. Seminars were inspiring and made me think about the future of our business in a proactive way."
— John Yohe | Security Unlimited Professionals | OH
"We had breakfast with a new intercom provider — and we quoted it the first day back to the office."
— Chris Gilbert | Security Pros, LLC | KY
"I enjoyed the interactions I was able to have with other owners at ESX. It seems like everyone has the same problems!"
— Agnes Albright | Security Alarm Corporation | FL
"The speakers and education programming as a whole were top notch. If you didn't attend — you missed out."
— LJ Lynes | Stanley Security | MS
"As a business owner and the sales manager, time away from my day-to-day operations is expensive — but the insight, education, connections, and business intelligence gleaned from my time at ESX was priceless."
— Sofia Aguilar | A-1 Security | CO
"You can get what you want out of this show. There's been a lot of great ideas gained from ESX."
— Dee Ann Harn, RFI Enterprises, CEO | CA